In 2022, the village was awarded Lottery funding from the Community Fund "TogetherforourPlanet" to explore the feasibility of setting up a scheme for zero carbon energy usage locally.
Consultants appointed by the Parish Council have produced a feasibility study, the results of which are very encouraging and indicate a number of options for the local generation of green energy as well as offering advice on steps that can be taken by homeowners in the village to reduce their own carbon emissions. The Parish Council is working on these options; the detailed work is being progressed by a working group, comprising councillors and village volunteers.
Currently, planning consultation events are taking place to ensure the village supports the overall project. Regular updates are also posted to villagers by means of email and printed newsletters and flyers.
A number of consultation events on the project have already been held and are in progress:
A social event, showcasing photos and images celebrating the wonders of the natural world, is being held on 11 November 2023.
A climate-themed social evening took place on 28 September 2023. This featured a climate quiz, information displays on both the parish council's and church's local climate projects, with a bar and snacks. Presentations to update villagers on developments in progressing the DAZ project, including work continuing into possible plans for installing a wind turbine within the parish, were well-attended. There was unanimous support for the projects, and, in a productive question & answer discussion, villagers swapped information about how to retrofit their own homes and mitigate their own impact on the climate.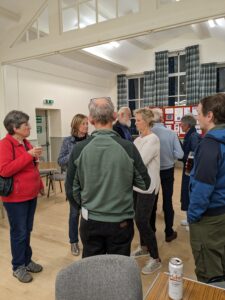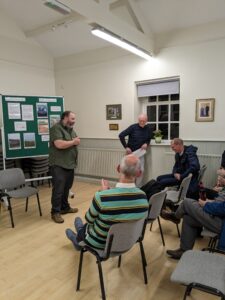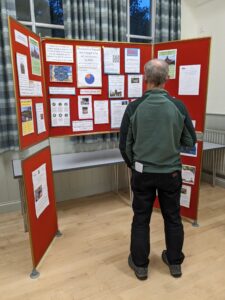 On 1 October 2023, the village's traditional Harvest Festival was followed by a talk and slideshow on climate change while villagers enjoyed a late breakfast of coffee and croissants.
An initial exhibition and consultation event for Draughton's scheme had been held in the village hall on 19 February 2022, featuring a talk and display organised jointly with the local church group.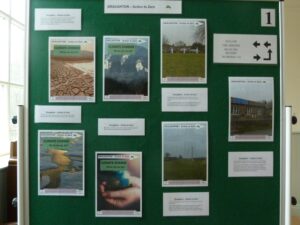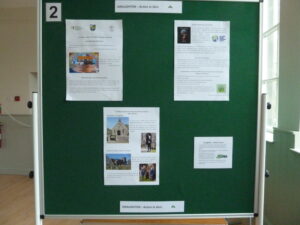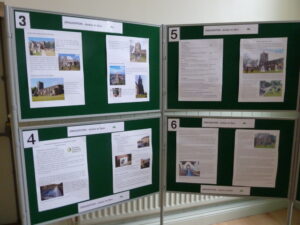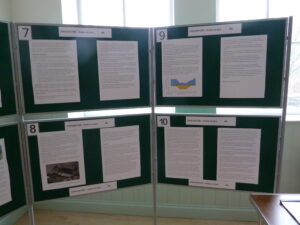 An overview of progress made to date was presented to the Annual Parish Meeting on 24 April 2023.
A programme of further events is being planned, going forward into 2024.
The Parish Council is also monitoring national developments in climate change mitigation and is working with sector groups, such as the National Association of Local Councils, to lobby the Government as regards support for local renewable energy schemes. Other local schemes in the area have been consulted, for example, the action group set up in Settle which, amongst other initiatives has successfully established a hydropower generator on the R. Wharfe.
Settle Renewable-Energy-Workshop-final-report-1-6-22
Further details on the DAZ project and on consultation events will be posted here as and when available.